Technology solutions that deliver
Top Value!
Simon & Smith creates synergies for its partners who are seeking technology driven creative solutions for their e-commerce, digital marketing and web applications. With a combined experience of over 25 years, our team has enabled start-ups and small & medium enterprises develop customer engaging digital solutions to grow their revenue and improve efficiencies.
Delivering technology that drives our Partners
Your Trusted Partner for Digital
Transformation.
At Simon & Smith, we believe that our core values set us apart from the competition. We strive to meet or exceed clients' expectations regarding service delivery in e-commerce solutions, digital marketing, web development, and BPO.
Our team works consultatively with your process owners to understand the business needs and develop solutions that create efficiencies for internal and external customers.
By seamlessly integrating with your operations, we become an extension of your business to support your ever-evolving requirements. Through Smart Business Analytics, we help build better business strategies that put your business ahead of the competition. 
We are a valued and reliable partner due to our dedication to our client's objectives focus on:
Prioritize the features your customers need.
Align the stakeholders around the roadmap.
Define your product vision with customer feedback.
A holistic
approach
in Business and Technology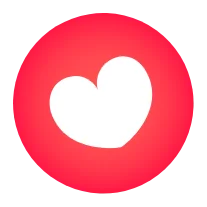 The right strategy for your business
can put you on the competitive map
but only solid execution can keep you up there.
We like to work around our client's vision to cultivate innovative technology solutions that adapt to their business needs. Our extended understanding of platforms, eCommerce, UI/UX, and tech-based business models make us an ideal one-stop shop for your digital transformation.  Connect with us to learn how our business services can help build yours!
Moveit – A relocation company offering a variety of innovative logistical services.
Nespresso – A USA based company bringing luxury coffee and espresso machines.
Kayser – A premium clothing and undergarment brand functional in 60+ countries.
Steps in finding your next technology
Solution.
Evaluating the needs of a business and its challenges is the most important step in devising an effective and efficient technology solution.
Selecting and building the right technology solution while keeping in view the present infrastructure, the business environment and the future needs of the business.
Our years of experience helps us in executing solutions in unique environments from small businesses to medium scale enterprises.
Enable your busines today!
Schedule a session to learn more about how your business can use technology-enabled solutions to get its next competitive edge.